https://twitter.com/hashtag/MentalHealthAwarnessWeek?src=tren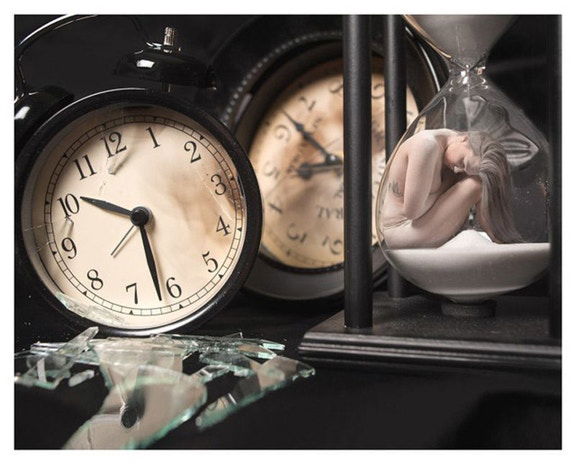 Maybe if people's heads weren't buried in the sand of ignorance and they took the time to understand, instead of judging and thinking it won't happen to them because they have the perfect family, life would be a little bit easier for people that do experience this!
This hits close to home for me, for family and friends who live under this shadow.
The days of 'it' not being talked about or being taboo should be over.
In the most difficult moments of life you realize who your true friends are, and the people who really appreciate you.
Unfortunately, most social media 'friends' aren't true friends. They will send you a "like" here and there, but in reality they do not take time to read your status if they see it's lengthy. More than half will stop reading right here, or have already scrolled on to the next post on their page.
I decided to post this message in support of all those who continue to battle with their mental illness.
Now, let's see who will have taken the time to read this lengthy post right through to the end.
If you have read everything so far, please "like" it so that I can put a thank you on your page.
More mental health awareness is urgently needed. Just because you can't see it, doesn't mean people aren't suffering.
Please, try to spare a little of your time with someone who may just want to talk (about anything). Talking can help us all to cope a little more, keeping things bottled up just makes it worse.
Most people will say, "if you need anything, don't hesitate to call me, I'll be there to help you" but will they?
I believe a select few of my friends will post this, to show their support for those who may be struggling.
You just have to copy and paste rather than sharing.
I'd like to know who will take a minute out of their day to read this all the way to the end and then copy and paste it to their page, will you? If so, please write "done" in the comments.If you're experiencing mental health problems or need urgent support, there are lots of places you can go to for help.

At Time to Change, we focus on challenging stigma and discrimination in society, so we're not able to provide individual or emergency support for people in crisis. But there are lots of people who can. They are listed here:

Samaritans
Telephone: 116 123 (24 hours a day, free to call)
Email: jo@samaritans.org
Website: www.samaritans.org

Provides confidential, non-judgemental emotional support for people experiencing feelings of distress or despair, including those that could lead to suicide. You can phone, email, write a letter or in most cases talk to someone face to face.

Mind Infoline

Telephone: 0300 123 3393 (9am-6pm Monday to Friday)
Email: info@mind.org.uk
Web site: www.mind.org.uk/help/advice_lines

Mind provides confidential mental health information services.

With support and understanding, Mind enables people to make informed choices. The Infoline gives information on types of mental distress, where to get help, drug treatments, alternative therapies and advocacy. Mind has around 140 local Minds providing local mental health services.

Rethink Mental Illness Advice Line
Telephone: 0300 5000 927 (9.30am - 4pm Monday to Friday)
Email: info@rethink.org
Website: http://www.rethink.org/about-us/our-mental-health-advice

Provides expert advice and information to people with mental health problems and those who care for them, as well as giving help to health professionals, employers and staff. Rethink also runs Rethink services and groups across England and Northern Ireland.

Saneline
Telephone: 0300 304 7000 (4:30pm-10:30pm)
Website: www.sane.org.uk/what_we_do/support/helpline

Saneline is a national mental health helpline providing information and support to people with mental health problems and those who support them.

The Mix
Telephone: 0808 808 4994 (11am-11pm, free to call)
Email: Helpline email form
Website: www.themix.org.uk/get-support

The Mix provides judgement-free information and support to young people aged 13-25 on a range of issues including mental health problems. Young people can access the The Mix's support via phone, email, peer to peer and counselling services.

ChildLine
Telephone: 0800 1111
Email: http://www.childline.org.uk/Talk/Pages/Email.aspx
Website: www.childline.org.uk

ChildLine is a private and confidential service for children and young people up to the age of nineteen. You can contact a ChildLine counsellor for free about anything - no problem is too big or too small.

Elefriends
Website: http://elefriends.org.uk/

Elefriends is a supportive online community where you can be yourself. Elefriends is run by Mind.

If you're a carer needing support you can contact all of the above as well as Carers Direct and the Princess Royal Trust for Carers, both of whom are able to provide support and advice on any issues affecting you.

What should I do if I'm supporting someone in a crisis?
If the person seems really unwell, and you are worried about their safety, you should encourage them to seek help.